This issue of Spotlight is about how your donations turn the lights on in safe, inclusive spaces for youth from age 12 right up until they transition into adult services. Every Lumenus program covered in this issue depends on donor funding to keep those lights bright and provide easier access to counselling that is so important to long-term well-being. Thank you for supporting Lumenus. Thank you from our kids and youth to your family or business for helping us ensure no one in Toronto has to make the journey to wellness in the dark and alone.
2020/2021
TOTAL CLIENTS HELPED
2021/2022
TOTAL CLIENTS HELPED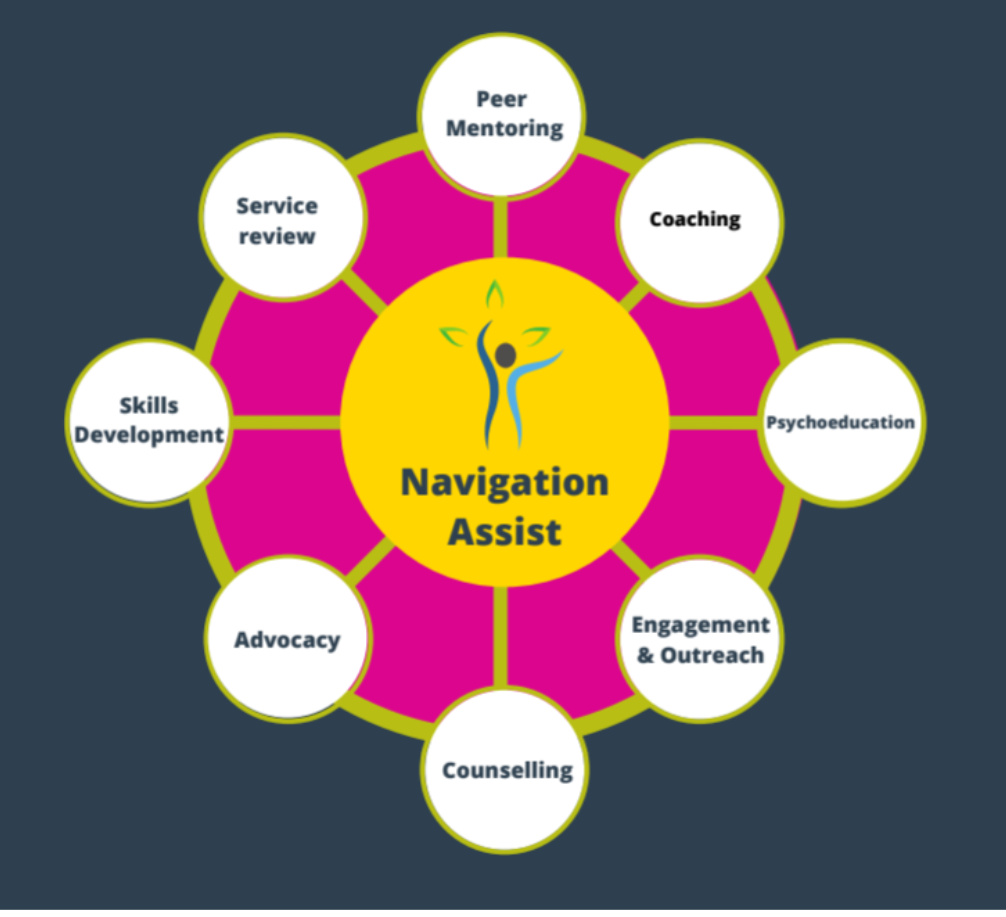 Peer navigators creating pathways to wellness for Transitional- Aged Youth
When a young person comes to Lumenus, we begin by listening closely so we can recognize an individual's strengths and needs, and then develop a customized service plan. There are two components to what we call TAY (Transitional-Aged Youth):
Internally – we coordinate our programs and services to best address what we're hearing from our young client. Lumenus gives its clients the opportunity to move seamlessly from program to program in a manner aligned with their specific needs. Our ability to mix and match programs allows us to effectively and efficiently match care with each client's journey to being well.
Externally – we walk hand-in-hand with our clients as they make the transition from our services to adult services. We reduce the stress usually associated with this transition and illuminate their specific path to a new part of their journey. This hand-in-hand guidance often makes the difference between a client's successful outcome and falling through gaps in the system.
Our TAY programming and approach is working for our clients thanks to your support. We'd also like to acknowledge and thank the Marner Assist Fund for their generous support.
The Studio is building a supportive community for LQTBQ2+ and BIPOC youth.
How do you reduce and even eliminate the stigma that derails 63% of youth* when they are looking for support? Create a safe space for them. The Studio is a Lumenus program for 2SLGBTQ+ and BIPOC youth age 12 – 21 that is focused on building a safe, stigma-free and inclusive community of individuals in need.
One Studio client put it this way: "The Studio was the first time we interacted with people like us – the first time we felt like we were on the same page as the people around us. We'd never felt that comfortable anywhere else. Sure, it took a while to deconstruct some biases – we had things to work on, to understand ourselves and others better. Doing it in a space of acceptance like The Studio made the process much smoother. The Studio has probably saved my life on multiple occasions. It was our safe haven. It came with that sense of community that's so important for everyone."
TOTAL CLIENT VISITS LAST YEAR
DAYS OF IN-PERSON
PROGRAMMING PER WEEK
UNIQUE CLIENTS SERVED LAST YEAR.
*Source: CMHO
MLSE LaunchPad – reimagining Mental Health Services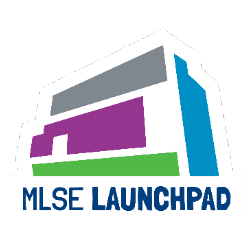 With the lifting of health restrictions, Lumenus is offering counselling services in both in-person and virtual formats. We continue to provide intake, assessment and referrals to other child and youth mental health agencies. We offer culturally appropriate services, newcomer services, housing and employment services, food insecurity programs, parent groups, and youth mentoring, as well as educational support such as Pathways to Education.
From our partner, Lisa Wiele, Managing Director of MLSE LaunchPad "In our time working together with Lumenus we have built a strategy that puts youth first. This strategy comes to life in many different ways. The therapists are reflective of the communities we serve which have allowed for culturally relevant programming and deepened connections through shared lived experiences. We refer to the Lumenus staff as coaches to integrate them seamlessly into our team and reduce the stigma related to speaking with a therapist. We work with Lumenus to help develop life skills such as self-esteem and resilience on the court that we know will be crucial to a young person's success off the court. We've made accessing counselling services easy for young people by meeting them in a space they feel is safe and use every day.
In five years of working together, we've helped over 5,000 youth and family members with mental health services. Lumenus is built into the fabric of who we are as an organization and none of this would have been possible without their willingness to help re-imagine how mental health services could be offered. I am beyond proud of the work we've done together so far, and I see countless opportunities to expand this work to more youth in the future."
---
Your donations and support help the 75% of parents who give up looking for development help for their children. Your gift and support makes a difference to the 16% of Toronto adolescents who consider suicide every year. Your gift helps thousands of Toronto youth and young adults navigate a system that is almost impossible to do alone. You are the spotlight we count on to see more, hear more and help more children, youth, parents and individuals be well.
Please share this Lumenus Impact Report with like-minded colleagues, family and friends. Your donations are making a difference. Imagine what we could achieve with a growing network of support.