Governing Lumenus
The Lumenus Board of Directors are a group of 16 Directors, including representatives from our legacy agencies' Boards. They offer unique and compassionate perspectives on the provision of mental health, developmental and community services thanks to their professional careers, personal connections and genuine interest in the wellbeing of our community.
Board Size & Composition
The Board is comprised of 16 Directors, including representatives from the legacy agencies' Boards of Directors. Officers include a Board Chair, two Vice-Chairs, Secretary, Treasurer, and the Chief Executive Officer (CEO).
Directors on the Board are elected for a term of either one, two or three years to establish the basis for a future system of regular turnover. All future Directors will be elected for a three-year term.
Per the Bylaws, there is one class of Members of the Corporation comprised of the Directors who sit on the Board. An individual becomes a Member of the Corporation when elected to the Board and ceases to be a Member upon ceasing to be a Director. As Members of the Corporation, each individual will be entitled to receive notice of, attend and vote at all meetings of the Members of the Corporation and are expected to fulfill their Members' duties as outlined in the Bylaws.
Role of the Board
The Board is the steward of the agency and is responsible for:
Providing generative and strategic leadership and direction to the agency.
Establishing policies that establish expectations and provide guidance to the CEO.
Appointing, supervising and maintaining a well-functioning collaborative relationship with the CEO.
Making decisions appropriate to the Board that advance the goals of the agency.
Ensuring effective oversight of the management, activities, financial health and performance of the agency.
Ensuring real and potential governance and fiduciary risks are identified and managed effectively.
Ensuring the agency maintains positive and engaged relationship with key stakeholders.
Protecting the assets of the agency.
Ensuring the excellent reputation of the agency is protected.
Role of a Member
Members share the Board's collective legal and fiduciary responsibilities. As such, each Member is expected to:
Discharge the fiduciary duties of the office in good faith with honesty, integrity and openness, and in the best interest of the agency.
Support the Vision, Mission and Values of the agency and reflect this support in Board and Committee work and in how a Director represents and advocates on behalf of the agency externally.
Exercise care and due diligence in organizational planning and decision-making, including understanding how the organization is funded, ensuring financial solvency of the organization, approving budgets, reviewing financial, service and other performance reports, and assessing risk.
Develop policies, oversee strategic planning, advise the agency on organizational, finance and human resource policies, and fundraising.
Evaluate CEO performance.
Provide ethical leadership as a representative of the organization.
Work positively, cooperatively and respectfully with other Directors, the CEO, staff and executive management.
Actively support the organization's fundraising including: understanding how fundraising works, identifying prospective donors and being a donor.
Regarding participation and time commitment, each Member is expected to:
Attend up to 10 regular Board meetings annually.
Notify the Board Secretary and Scheduler of non-attendance at Board Meetings.
Miss no more than 3 meetings a year.
Attend special Board meetings as necessary.
Be a member on at least one Board standing committee
Attend strategic and other planning sessions of the Board.
Participate in agency special events and fundraising activities
Participate in Board orientation, evaluation and development processes.
Note: In this first year of the agency, Members are expected to commit additional time as the agency gets up and running.
Delegation of Authority to the CEO
The Board has ultimate responsibility for the agency and delegates to the CEO responsibility for undertaking activities to implement the goals and objectives of agency, and for the efficient and effective administration and operation of the agency. The CEO provides leadership to the agency and fulfills their responsibilities within the scope of the By-laws, Board policies and directives, and applicable legislation.
The CEO is required to report to the Board regularly on fulfillment of their responsibilities and the activities of the agency, and to provide any and all information necessary for the Board to provide effective oversight and fulfill its governance accountabilities.
Board Committees
The Board has authority to establish committees to support it in fulfilling its Board responsibilities. The following committees have been established for the new Board:
Standing Committees

Executive Committee
Finance and Audit Committee
Programs and Quality Committee
Governance and Nominating Committee
Fund and Resource Development Committee

Ad Hoc Committees

Advisory Committee on System Integration
Human Resources Committee
Board Meetings
Quorum for Board meetings is at least a majority of the Directors present.
Agendas and supporting materials will be distributed in advance to allow Directors time to prepare for meetings.
As stated in the Bylaws, Board decisions will be made by a show of hands unless a more formal voting process is requested by a Director. Each Director (including the Chair) has one vote and a matter is passed by a majority of the votes cast. A declaration by the Chair that a resolution has carried, and an entry to that effect in the minutes, is conclusive evidence of the decision without proof of the number or proportion of votes recorded for or against.
Board Policies & Process
The Governance Committee will develop Board policies to articulate in more detail Board expectations and requirements for how the Board will function, and to establish overall direction to the agency in key areas such as quality, risk and financial controls.
Board Members
Nidhi Chopra – Board Chair, Chair of Governance committee
With over 20 years of accounting and finance experience in organizations that range from large multi-nationals to smaller start-ups, Nidhi offers valuable expertise in the areas of financial reporting and controls. As a Certified Public Accountant (CPA, CA), she co-founded a multi-modality medical clinic in the Greater Toronto Area and ultimately became a financial leader for a privately-owned turned publicly-traded pharmaceutical business. There, she provided cross-functional leadership and was integral in supporting growth strategies for their many products and services. A teacher at York University's School of Continuing Studies, Nidhi draws from her CPA designation and Risk Management certification to provide financial advisory services for small businesses. In addition to Board experience in the private sector, she is a committed volunteer with non-profits where she has held the role of Vice-Chair for Skylark Youth and Families and was previously on the board for the Michener Institute for Applied Health Sciences.
Blair Witzel – Vice-Chair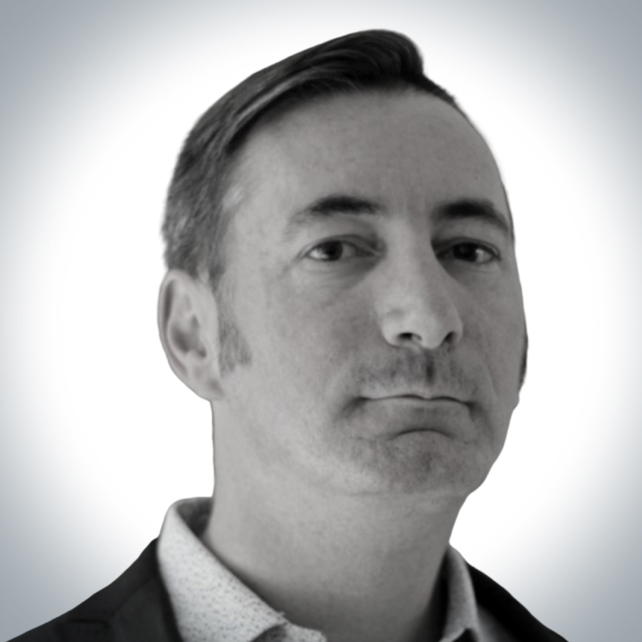 More than 20 years experience as a health-sector consultant for Canadian and Caribbean clients has provided Blair with extensive knowledge of the strategy and planning required for health system transformation, including digital health and information privacy. In his capacity as consultant, he assists stakeholders in anticipating and navigating through the challenges associated with digital health and health system transformation. His clients include not only health service providers such as Ontario Health Teams, hospitals and community health centres, but health system planners and funders such as the Ontario Ministry of Health and Pan American Health Organization. Blair joined the Etobicoke Children's Centre Board in 2018 and served on various committees. He was an integral member of the Joint Transition Committee that oversaw the successful merger of Skylark, Griffin Centre, Etobicoke Children's Centre and Adventure Place.

Herman Ng – Secretary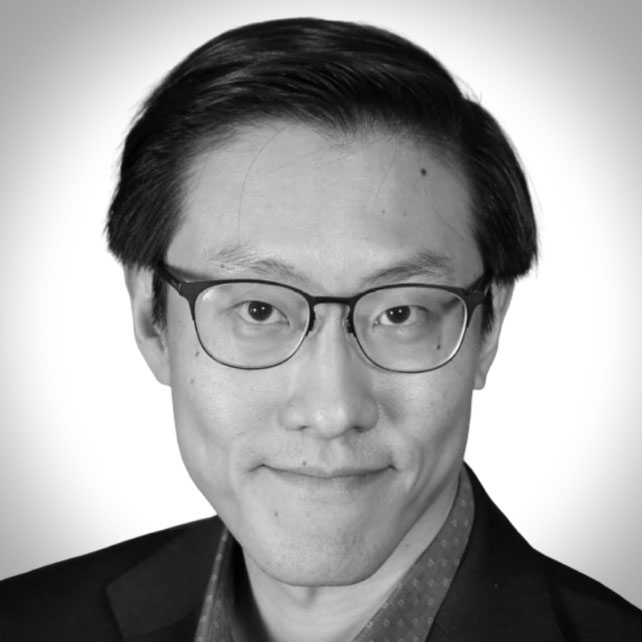 Holding a Professional Engineer designation as well as his Masters in both Business Administration and Engineering, Herman delivers a wealth of change management expertise that includes corporate strategic initiatives, advanced analytics and operations management. In his role as Senior Director of Business Intelligence at Liberty Utilities, he is building data intelligence capabilities across the organization to take customer experience to the next level. Previously in telecommunications, gaming and consumer services, Herman successfully led complex cross-functional initiatives including the design and implementation of major productivity and organizational change programs. For over ten years, Herman has been mentoring members of the University of Toronto's Engineering program and the Professional Engineers of Ontario. This commitment to giving back has also extended to his role as Board member for the Scientists in School charity, as well as sitting on the Board of Directors and Nomination Committee for Adventure Place Child and Family Centre. He has been an important member of the Joint Transition Committee that oversaw the successful merger of Adventure Place, Etobicoke Children Centre, Griffin Centre and Skylark into a single charitable organization.
Henry Kim – Treasurer, Chair of Finance and Audit committee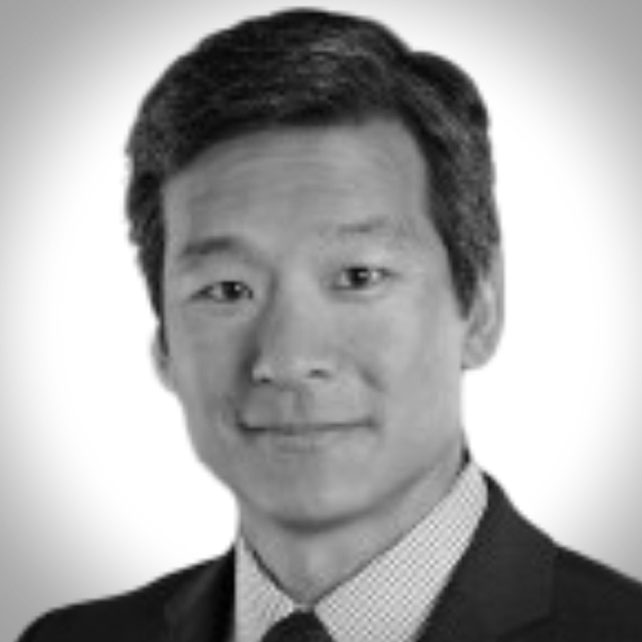 With an MBA degree, Certified Public Accountant (CPA) designation, and over 20 years experience in the world of investment, financial, and operational management, Henry offers extensive expertise in the areas of governance, human resources and investment risk management. He has a proven track-record for building strong, cohesive teams that draw from diverse players in order to deliver successful outcomes. Working with a wide range of organizations that include start-ups, high growth businesses, and, those that are winding down, he has gained tremendous insights into all life stages of an organization. Currently, Henry is the Chief Financial Officer at the University Pension Plan Ontarioand previously has held the role of Chief Financial Officer and Chief Compliance Officer at CGOV Asset Management as well as Director, Investment Finance of the CPP Investment Board. He has assisted the Skylark team with financial and business planning challenges.
Susan Waterfield – Past Chair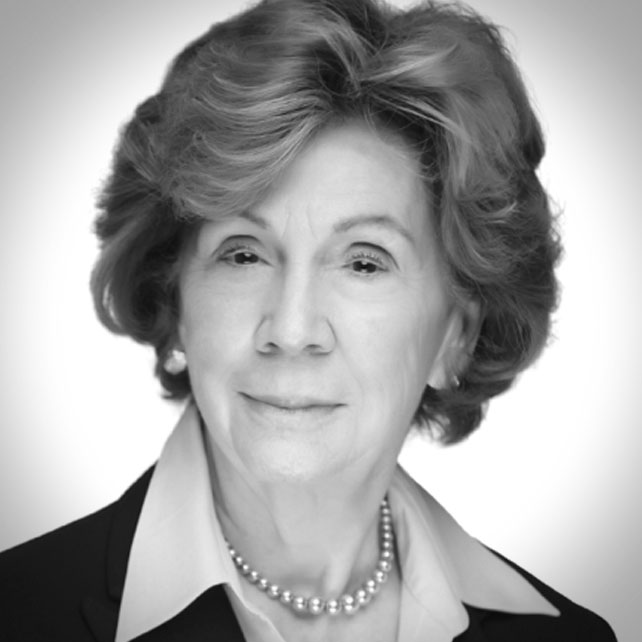 Retired President of international consulting agency, The Waterfield Group, Susan brings extensive experience from her work with public and private organizations in the energy, insurance, and financial sectors. Prior to establishing The Waterfield Group, Susan enjoyed a successful 32-year career with the Ontario government, where she worked in 11 different ministries and was ultimately named Associate Secretary of Cabinet for Leadership and Deputy Minister of Government Restructuring. Susan's focus continues to be on governance, public sector reform, workplace harassment, and discrimination, labour relations, and program performance evaluation. In her volunteer capacity, she has served on a number of not-for-profit Boards including Director, Chair and Vice Chair of the Board of Skylark, and Oolagen Youth Mental Health. Susan also sits on the National Advisory Board, Salvation Army Canada and Bermuda and chairs the Human Resource Committee. She has formerly chaired the Innovation Institute of Ontario and the YMCA of Greater Toronto, sat as Vice-Chair with YMCA Canada and held the roles of Director McCauley Child Development Centre, and Director of the Toronto Hunt Club.
Marilyn Monk – Director, Member at-large, Chair of Program and Quality committee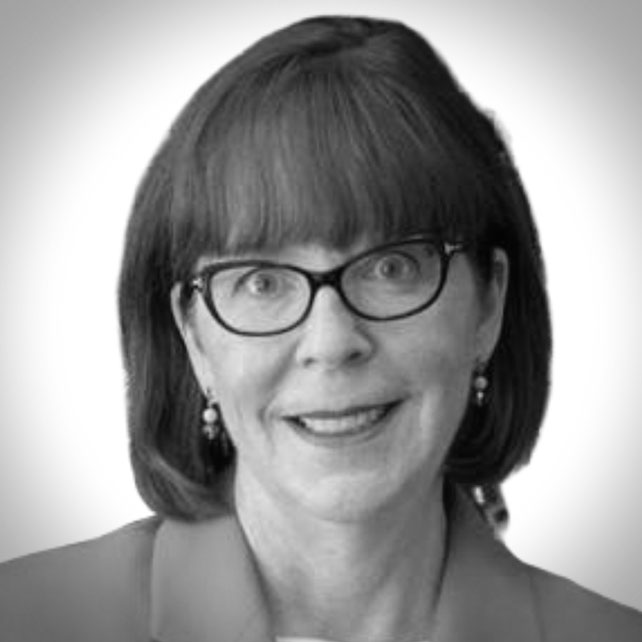 Having earned an undergraduate degree in Science from Mount Allison University and a Master's of Science (Applied) in Nursing from McGill University, Marilyn delivers extensive, first-hand experience of the health care systems in both Canada and the United States. She served as an Executive at Academic healthcare organizations in both countries before returning to Canada to work for the Hospital for Sick Children. As the Executive Vice President, she held operational responsibility for leading and managing the Clinical Programs and Services, the Information Management and Technology portfolio, the medical and scientific teams in the Departments of Diagnostic Imaging and Image Guided Therapy, Departments of Paediatric Laboratory Medicine, and Psychiatry. Marilyn has extensive Board experience at local and provincial levels and has served as Chair of the Board of Children's Healthcare Canada (CHC). She now sits on the Deans Advisory Council of the Ted Rodgers Schools of Management at Ryerson University and is a member of the McGill University Chancellor's Advisory Committee. Past roles have included serving on the Board of Boomerang Health, a SickKids subsidiary, as well as Chair of SickKids Centre for Community Mental Health (CCMH) Board.
Veronique Henry – Director, Chair of Human Resources committee
With a law degree and over seven years experience practicing criminal law in the Greater Toronto Area, where Véronique worked with young offenders and gained an appreciation of the unique mental health needs of young people. In 2013, she made the decision to leave law to follow her passion of helping young people through education. It was in her role as Chair, Legal and Administrative Studies at Centennial College, she is an advocate of the students, anticipating and responding to their needs as they achieve their academic goals. Véronique sits on Centennial College's Anti-Oppressive Practices Steering Committee, the Advisory Committee to Improve Employment Outcomes for Historically Marginalized Learners and their Leadership Advisory Committee on Women's Empowerment. Véronique is also a Board member and Secretary for the Scarborough Women of Philanthropy committee.
Michael Daniels – Director, Chair of Fund Development and Marketing committee
Holding a Master of Education, as well as a Master of International Education School Leadership, Michael is an educator with over 20 years of experience in the field. His career focus at the elementary level, has specialized in both primary and special education within the public and private school systems. Michael has devoted his career to developing exceptional pedagogy with attention on inclusive programming through the practice of applied behaviour analysis, for children with autism spectrum disorder. Michael's current role as an Ontario qualified principal includes duties comprised of school operation, program design, instructional leadership, and advisor on the school's executive committee. Currently Michael is completing his Doctor of Education and seeks to contribute research on leadership in the field of education. Michael has a strong belief in social justice and supports charities that focus on the marginalized communities and intends to provide this same conviction on the board to advance the Lumenus organization.
David Guiney – Director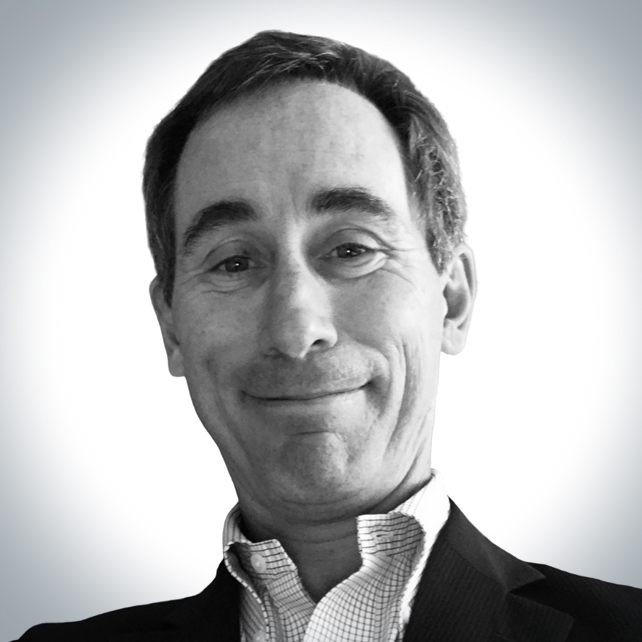 As a former lawyer and principal with Tanner & Guiney Associates, David delivers vast expertise in the field of corporate governance matters at a local, provincial, and national level. During his successful legal career, David represented the credit union system in the drafting of both provincial and national legislation and formerly held the role of Chief Operating Officer for Ontario's private, not-for-profit, new home warranty program. His commitment to giving back to his community has seen him serve as Secretary and Chair on the Board of Directors for The Etobicoke Children's Centre for the past 15 years. In addition to being a member of the Board of Directors for the Markland Wood Golf Club, David now sits on the Board for Xenia Concerts Inc, Xenia is a charitable organization that provides free classical music concerts and arts performances to children with autism, physical, financial, or mental health challenges.
Raza Husain – Director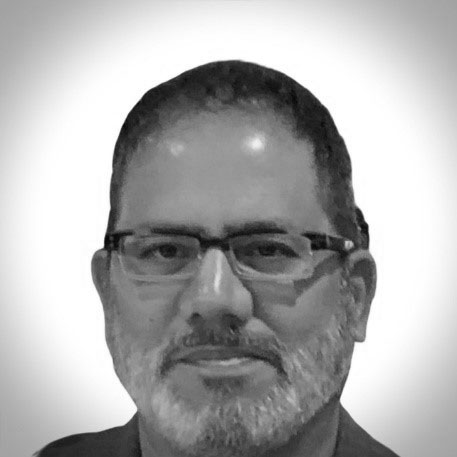 As a long-term partner with WH Partnership LLP, a member of the Canadian Institute of Chartered Accountants, as well as the Ontario Institute of Chartered Accountants, Raza possesses an advanced level of expertise in the areas of public, government and industry accounting practices. Throughout his career as a Certified Public Accountant (CPA), he has held progressive roles in industry leading organization such as Deloitte & Touche, Randstad Canada as well as the Canada Revenue Agency, where he held the position of Senior Auditor for Large Case Programs. He is expert at business planning, internal audits, and he regularly presents seminars to industry organizations on tax-related issues. Raza's commitment to giving back to his community has seen him sitting on a number of Boards including that of the Griffin Centre where his role was that of Treasurer.
Shivani Ruparell – Director
Whether in marketing, teaching or as a business leader and owner, Shivani has consistently delivered outstanding results. With extensive experience in customer service, training, teaching and leadership, she has demonstrated her skills in developing effective working relationships and community partnerships to help foster positive change and impact. She is passionate about working with young people and helping them develop their abilities to create positive change within their own lives and communities.
Shivani currently serves as President with Silver Hotel Group where she oversees company operations with the leadership team including day to day operations, human resources, sales, marketing and beyond. She has owned a number of tutoring centers, worked as a high school teacher and served as Executive Director of Urban Squash Toronto. Shivani holds degrees from Wilfred Laurier University and Cambridge University.
Lydia Lee – Director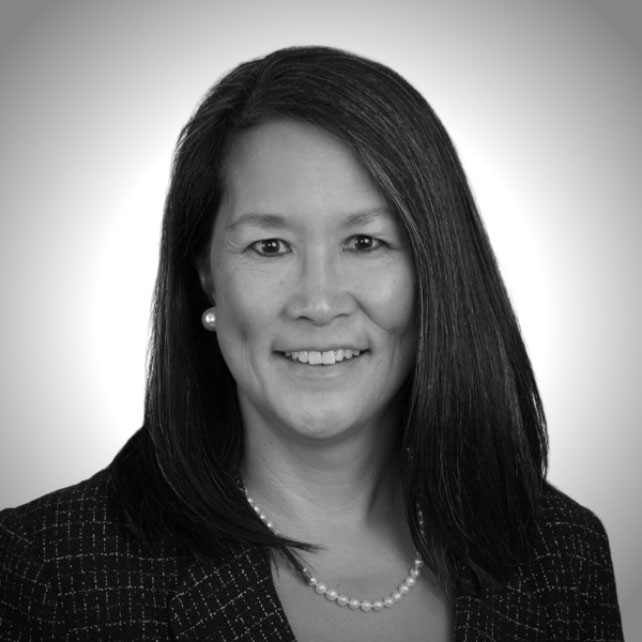 With more than 25 years of experience in technology-enabled clinical and business transformation in health system leadership and management consulting, Lydia has led digital strategy, complex multi-organizational governance, technology modernization and data management. In her role as the National Leader for the Digital Health consulting practice at KPMG Canada, she provides advice to health, social services and government leaders – in Canada and around the globe – on how to improve the enterprise and client experience through modern digital and technology-enabled services. Prior to joining KPMG, Lydia was the Senior Vice President and CIO at the University Health Network in Toronto, Canada's largest academic health sciences centre and learning institution. She was awarded the distinction of IT Association of Canada (ITAC) Public Sector Canadian CIO of the Year (2015) for her demonstrated leadership of provincial e-health transformation and public-private collaboration. Lydia has actively volunteered as a Board Director for numerous public sector, not-for-profit entities including the HIMSS Americas Board of Advisors and Digital Health Canada.
Judith McKay – Director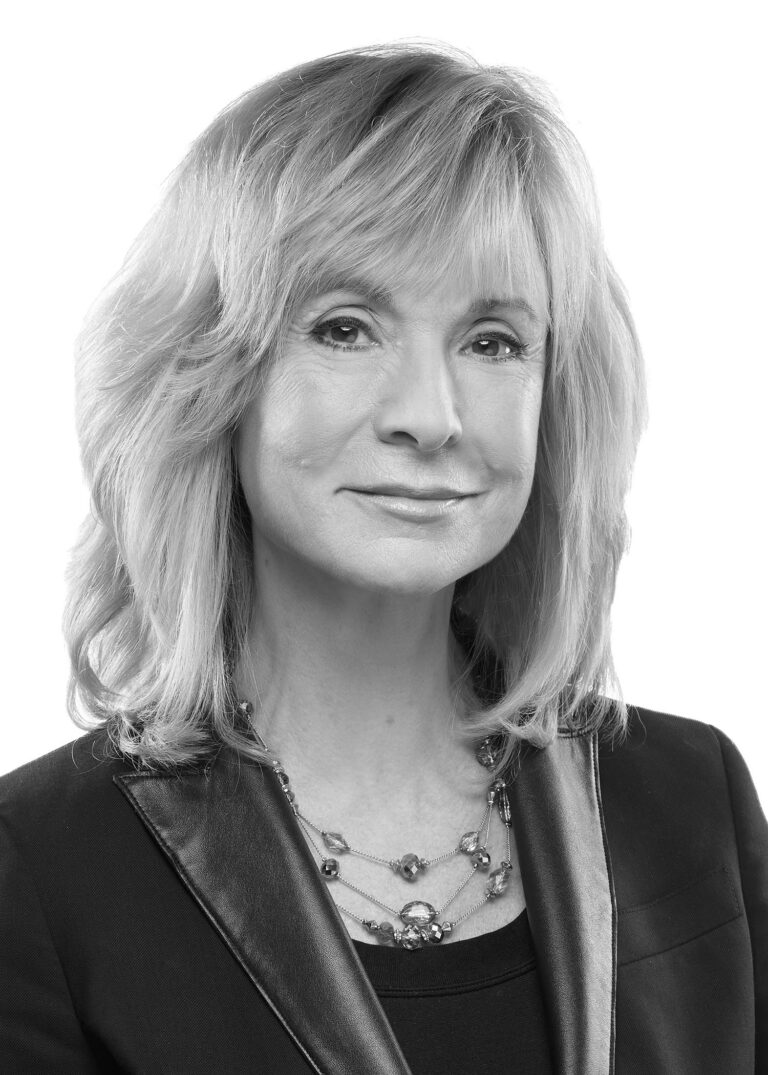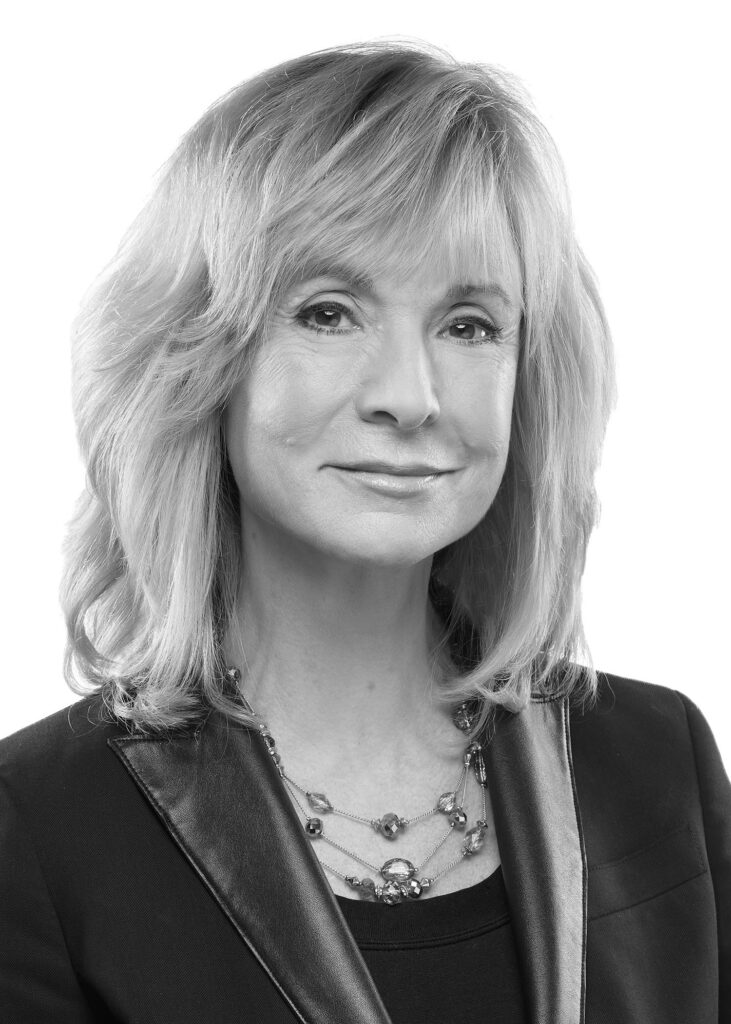 As Chief Client and Innovation Officer at McCarthy Tétrault, Judith strategically connects the business community, market opportunities and McCarthy Tétrault lawyers. Judith leads a diverse portfolio, managing the client service delivery, marketing, business development and research functions of the firm. Her team is leading the way in the legal industry, implementing new and innovative approaches to add even greater value to clients. Client-centric and market-focused, Judith knows how to help clients in Canadian, US and global business environments succeed, precisely because she's been in their shoes. Prior to joining the firm, Judith (a chemical engineer and an IP lawyer by training) was Vice President and General Counsel for DuPont Pioneer, responsible for legal affairs internationally. Before this position, she was Chief Administrative Officer and General Counsel for DuPont Canada, where she led the company's operating team as well as legal and public affairs. Judith is a past recipient of WXN's Canada's 100 Most Powerful Women Award. Judith obtained her BEng (Chemical) from McMaster University and her LLB from the University of Toronto. She is a frequent speaker at conferences and seminars focused on innovation, digital marketing and client relationship-building in the legal industry.
Dr. Indra Narang – Director
With over 30 years experience in academic healthcare institutions between the UK, Canada, USA and Australasia, Dr Indra Narang is an internationally recognized leader, clinician, researcher and educator in paediatric medicine. Dr Narang is currently a Paediatric Respirologist and Sleep medicine specialist at the Hospital for Sick Children, Toronto and a Professor of Paediatrics at the University of Toronto. She is a Senior Scientist in the Research Institute and the inaugural Associate Chair of Faculty Development, Equity, Diversity and Inclusion (EDI) at the Hospital for Sick Children.
Dr Narang completed medical school in the UK following which she undertook fellowships in the UK and at the Children's Hospital of Philadelphia, USA. She completed her research training and doctoral thesis at the University of London, U.K. In 2007, she was appointed as the Director of Sleep Medicine at the Hospital for Sick Children, Toronto.
Under her leadership, Dr Narang has established the largest and most comprehensive paediatric sleep program in Canada with an integrated clinical, research, education and training platform. Her current research has focused on the evaluation of effective and novel therapeutic interventions for sleep disorders in children. She has published more than 100 peer-reviewed papers and her translational research program in sleep disorders in children has generated evidence that has resulted in excellence in clinical care.
In her role as Associate Chair of EDI, Dr Narang has been instrumental in using a data driven approach for capacity building and implementing strategies that foster a diverse and inclusive environment in clinical care and research and building a foundation for health equity.
Cheryl Webb, Interim CEO
Cheryl, interim Chief Executive Officer, was the Chief Operating Officer of Lumenus and was also the former CEO of Adventure Place. Cheryl has been leading the agency's day-to-day operations since its amalgamation and has been closely involved with the Lumenus integration, operational and strategic initiatives.
Cheryl brings more than 25 years of experience within the sector; she holds a master's degree in social work from the University of Toronto and an executive level leadership certification from the Public Sector Executive Institute at Rotman School of Management.
Cheryl's experience as an innovative leader is rooted in the not-for-profit sector. She has demonstrated proficiency in strategic planning, organizational development, project and change management, and in developing strong collaborative partnerships with stakeholders.