Overview Information
Access: Pre-Registered and Drop In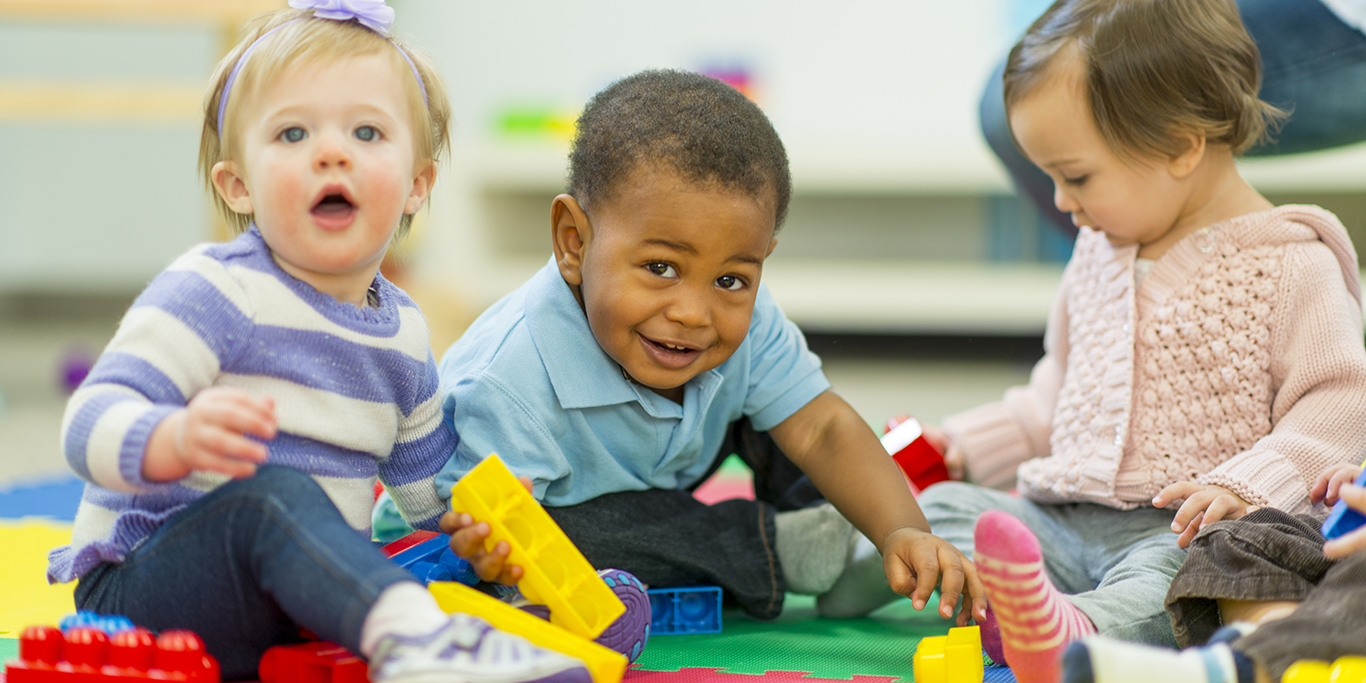 What is EarlyON?
EarlyON provides all children from birth to six years of age, and their parents/caregivers, with opportunities to participate in play and inquiry-based learning. The centre promotes the healthy development of social, emotional and communication skills, and supports parenting capacity. Services include pre-registered and drop-in programs that encourage healthy parent-child interactions, qualified professionals available to answer questions and provide information on child development, parenting, nutrition, and importance of play, connections to other early years resources in the community, as well as celebrating diversity.

Our Program Information
Click to view: November to December Program Calendar
---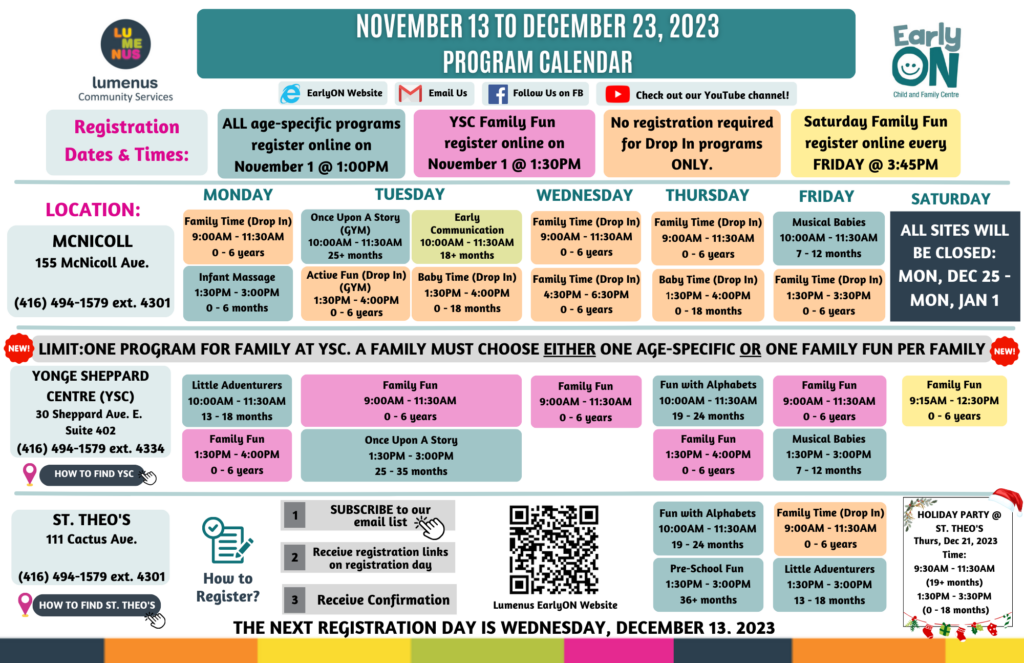 ---
Subscribe to our YouTube channel for more fun activities!
---
Our EarlyON staff welcome you to browse our archived newsletters to families for activities and resources while at home.

Please note that ALL sites are TTC accessible
---
Contact Us:
For more information, please fill out the form below.
Address
155 McNicoll Ave. North York M2H2C1
Phone Number
416-494-1579 EXT. 4301
TTC Access
TTC accessible
Parking
Free parking on site
Address
30 Sheppard Ave. E. Suite 402 North York M2N2Z7
Phone Number
416-494-1579 EXT. 4334
TTC Access
TTC accessible
Parking
NO FREE parking on site
Address
111 Cactus Ave, North York, ON M2R 2V1
Phone Number
416-494-1579 EXT. 4301
Parking
Free parking on site