Lumenus Youth Gallery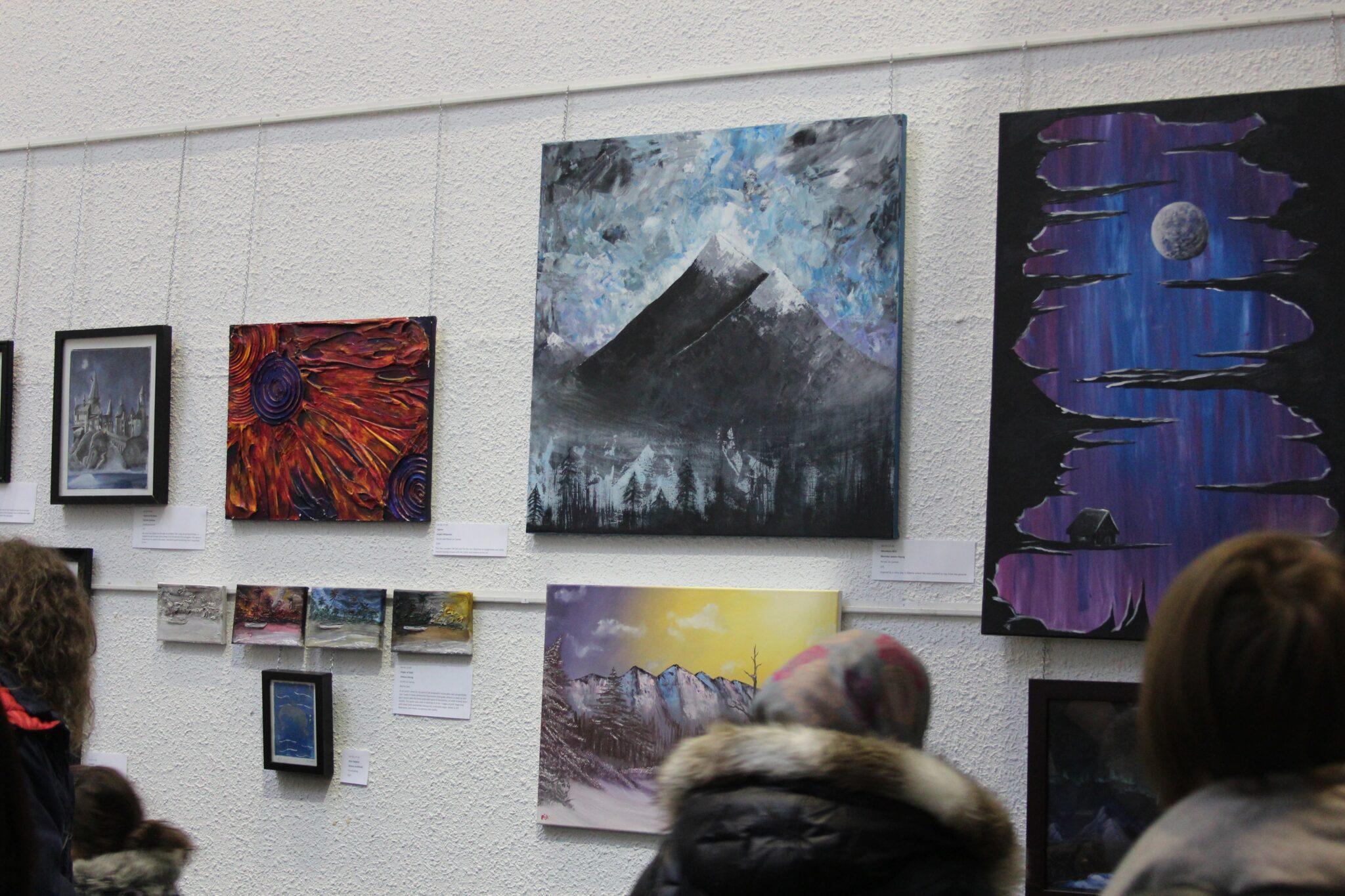 We are excited to announce that the Lumenus Youth Art Gallery is now accepting artwork submissions for our 2022 Exhibition!
The annual Lumenus Youth Art Gallery gives artists, aged 13 to 25, a place to exhibit and sell their artwork. It's open to every young person in the city.
Run by youth for youth, The Youth Gallery provides a space for young people to express themselves. It serves to build community awareness and acceptance of youth and issues concerning youth and fosters, recognizes and showcases the incredible strengths, talents and diversity amongst Toronto's youth community.
Our Youth Committee is involved every step of the way. Working together with Lumenus' facilitators and volunteers from the community, they develop skills in gallery curation, graphic design, event planning and communications. And they earn 40 to 50 community service hours along the way that can be used towards their high school diploma.
Interested in submitting your artwork?
The Lumenus Youth Gallery online art submission process requires the following steps:
1.       Read through the Lumenus Youth Gallery Commonly Asked Questions document
2.       Fill out the Youth Gallery Artwork Submission Consent Form
3. Sign the Youth Gallery Artwork Submission Consent Form
4. Email a photo/video of your artwork and your completed
form to youthgallery@lumenus.ca
We are accepting a limit of one piece submitted per artist. The deadline for artwork submissions is March 31st.